Node.js basic tutorial
The Node.js course is made for those who begin to create web apps and want to learn how to create a server-side web app using Node.js, know the basics of javascript and how work with it.
This Node.js course contain lessons where give an introduction to Node.js where is explained what is Node.js exactly, a basic knowledge for beginners, how to relate and use Node.js with MongoDB with Mongoose, send mail from a server, build a responsive HTML email, deploy Node.js apps, start a proxy server to express application, make a load balancer, manage the static cache files and boost node app performance and stability with clustering.
When you finish this course of Node.js, you will learn about Node.js, how to create a server-side web apps, manage the nodes in a server, manage data with MongoDB, boost the nodes performance and use a proxy server to express application and more, using Node.js
Programa del curso
01:35:09
Unidad 1: Contenido
Clase 1: What is node.js exactly? - a beginners introduction to nodejs
Clase 2: Node.js tutorial for beginners 2014 - an introduction to node.js with express.js
Clase 3: Node.js mongodb tutorial using mongoose
Clase 4: How to send server email with node.js - sendgrid, mandrill, mailgun, etc.
Clase 5: Responsive html email with node.js - send rich, responsive html emails using ink, yeoman & express
Clase 6: How to deploy node.js applications #1 - spin up a server
Clase 7: Deploying node.js applications #2 - provision server & setup flightplan
Clase 8: Deploying node.js applications - deploy node the right way - as an upstart service
Clase 9: Nginx tutorial - proxy to express application, load balancer, static cache files
Clase 10: Node.js cluster - boost node app performance & stability with clustering
Clase 11: From newbie to ninja with node.js - full node.js tutorial course for beginners
¿Por qué tomar este curso?
Acceso gratuito
Te obsequiamos educación para que el dinero no pueda limitar tu aprendizaje
Clases en video prácticas
Nuestro profesor te ayudará a relacionar el conocimiento teórico con ejemplos prácticos
Aprendizaje flexible
Accede al curso desde cualquier lugar del mundo y utilizando cualquier dispositivo
¿Por qué estudiar en Edutin?
Edutin ofrece educación gratis en
Edutin proporciona más de
6 MIL
CURSOS DE ALTA CALIDAD
Edutin tiene más de
308 MIL
ESTUDIANTES ACTIVOS
Edutin cuenta con el apoyo de
Información del profesor
Profesor LearnCode.academy
Web Development tutorials, web site design tutorials and more by Will Stern Including, but not limited to: HTML, CSS, JavaScript, Sublime Text, CSS Layouts, Responsive Design, Node.js, Angular.js, Backbone.js, Dev Ops, Server Administration, Deployment Strategies.
Valoración de los estudiantes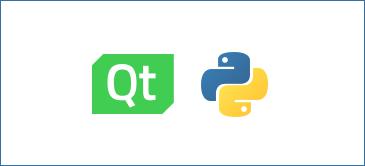 Explorar más cursos